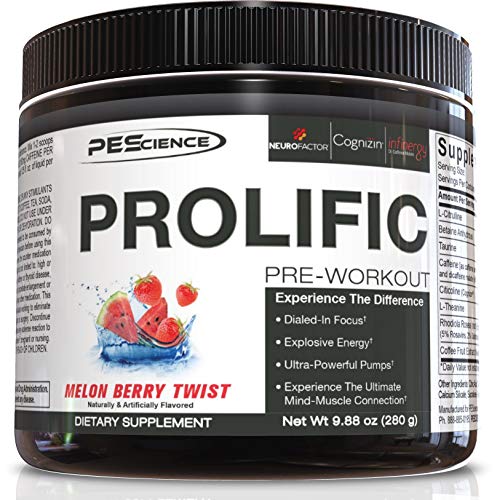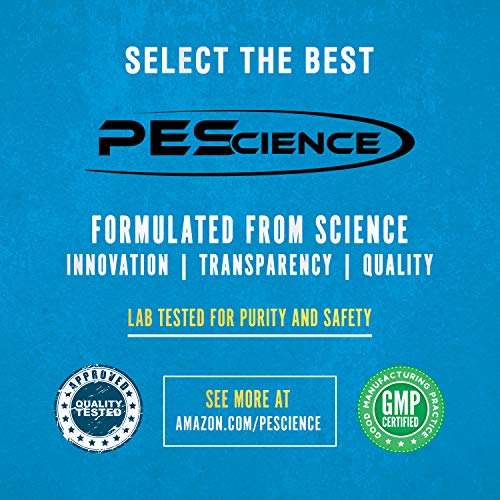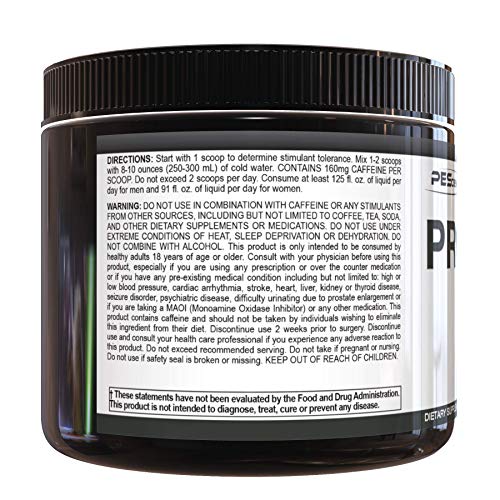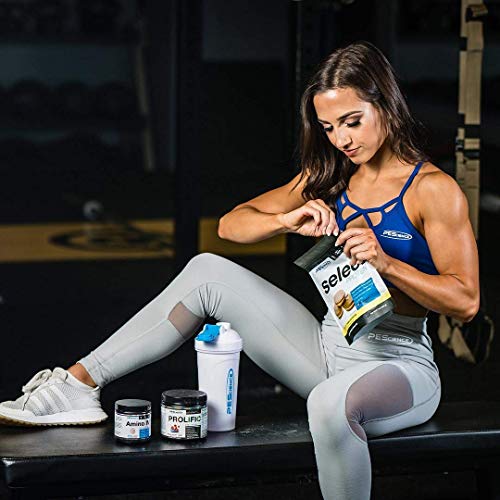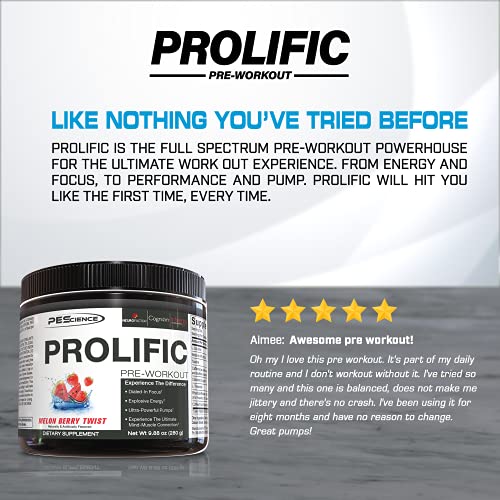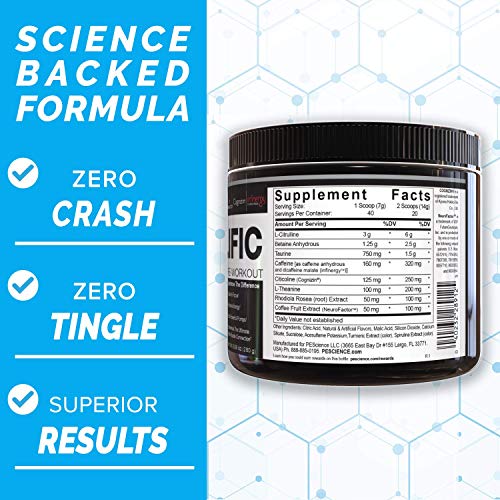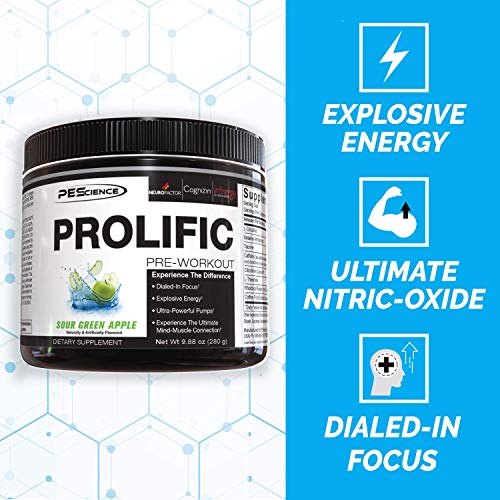 PEScience Prolific Pre Workout, Melon Berry Twist, 40 Scoops, Energy Supplement with Nitric Oxide
Brand: PEScience
Color: Melon Berry Twist
Features:
INCREDIBLE VALUE - Each container of Prolific contains 40 scoops, providing 20 to 40 workouts, which is nearly twice the industry standard in serving size.
ENERGY - Featuring 2 forms of caffeine and multiple energy optimizers for smooth, jitter free zero crash, Prolific will guide you through even the most intense workouts.
FOCUS - With cognitive boosting or "nootropic" ingredients like citicoline, Prolific unleashes the ultimate mind muscle connection that you need to dial things up to max.
PUMP - NITRIC OXIDE - Prolific contains 6000mg of PURE L-Citrulline (NOT MALATE!) in every two scoop dose. L-Citrulline is renowned for its ability to increase nitric oxide, and has been shown in clinical studies to incease endurance, lean body mass, and strength training.
AMAZING TASTE | MIXABILITY | Available in several incredible flavors.
Binding: Health and Beauty
Release Date: 08-03-2019
model number: 0040232199271
Part Number: 0040232199271
Details: Color:Black PEScience Prolific Melon Berry Twist has a unique formula based on cognitive, performance-driven, pump-packed, and energizing components to deliver a newfound experience that never gets dull. Each 2-scoop serving of Prolific contains 6 grams of L-Citrulline. Prolific is designed with each and every workout in mind, and maximizing your full potential in the gym. Serving size: 40 servings.
EAN: 0040232199271
Package Dimensions: 3.7 x 3.7 x 3.4 inches