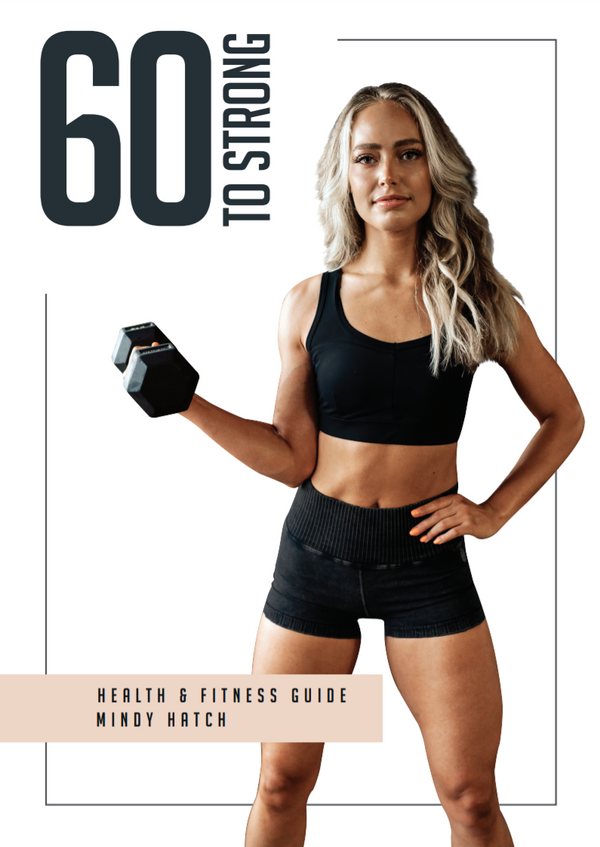 Regular price
$32.99
Sale price
$59.99
This program is for anyone looking to level up their current health routine. It focuses on implementing healthier habits in a way that doesn't feel overwhelming. 

The workout portion of the guide is primarily strength training - in a unique style that keeps you moving and gets more done in less time. It will help people used to cardio get more satisfaction out of weights. 
This is a dumbbell only program - so can be done anywhere with a good variety of dumbbells.
I have spent hours upon hours distilling my experience and knowledge into an easily digestible and (more importantly) executable form for YOU.
To the ones: The ones who struggle with HOW to be healthier and have a positive change, this is especially for you.

Distilled and condensed knowledge and experience of many years into a few dozen pages for your consumption. 
Download contains 3 files:

1. E Book - 60 Days to Strong Workout Guide
2. E Book - 60 Days to Strong Mental Health
3. E Book - 60 Days to Strong Calendar