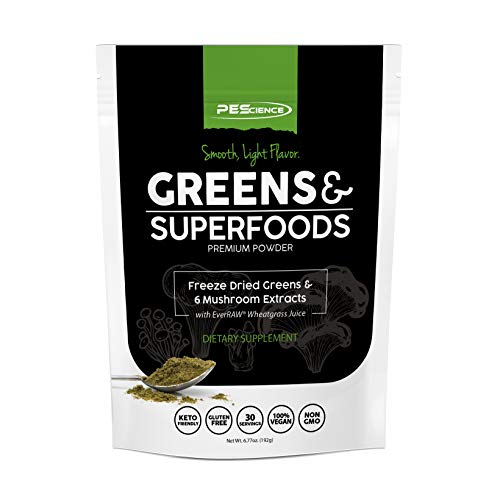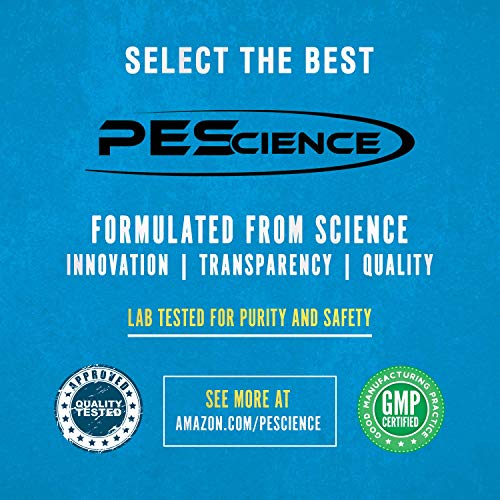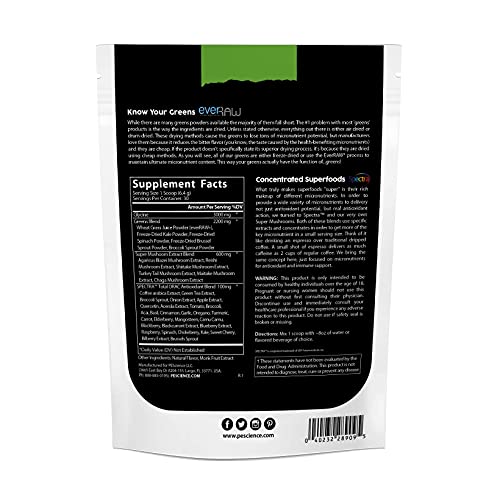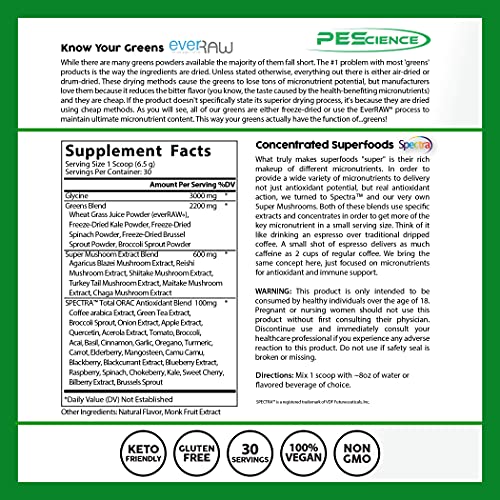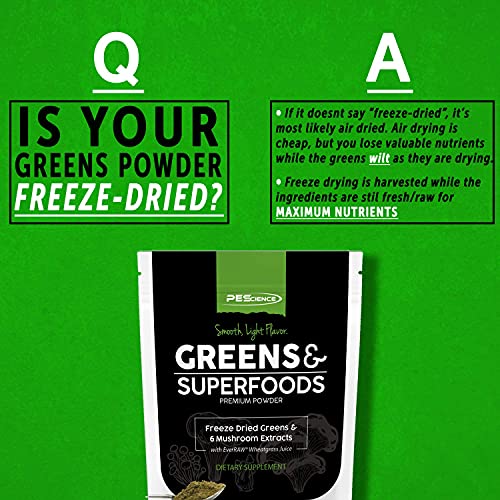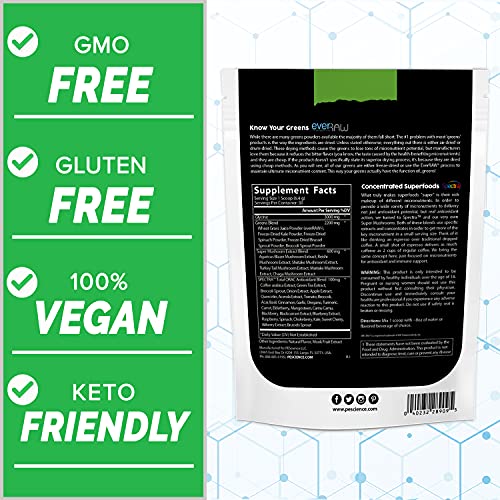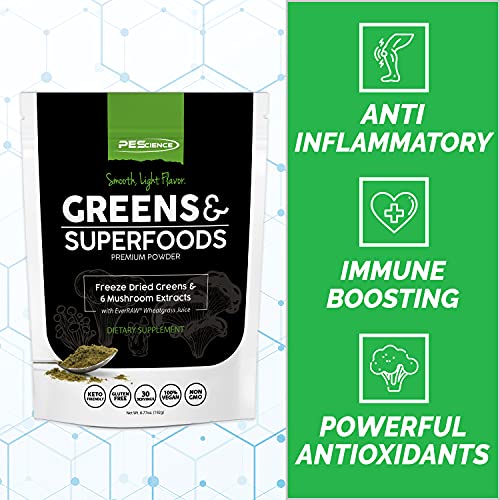 PEScience Greens & Superfoods Powder, 30 Servings, Natural Chlorophyll with Turkey Tail Mushroom & Fruit Extracts Blend
Brand: PEScience
Features:
FREEZE DRIED - If your greens powder doesnt say "freeze dried", then the ingredients are most likely "air dried". Freeze drying preserves maximum micronutrients, and its the only form in PEScience Greens.
SUPERFOODS - What truly makes superfoods "super" is their rich makeup of different micronutrients. In order to provide a wide variety of micronutrients to deliver not just antioxidant potential, but real antioxidant action, we turned to Spectra and our very own Super Mushrooms.
NO BAD TASTE - Our greens has a smooth, light flavor by balancing the bitter taste with natural monk fruit extract.
Vegan | Gluten Free | Non-GMO | No Artificial Sweeteners or Flavors | Mixes Instantly
MADE IN USA | 30 Day Supply | Every PEScience Product is third party tested for safety and purity.
Part Number: PESGreens
EAN: 0040232289095
Package Dimensions: 8.0 x 6.6 x 1.3 inches